Baby Orangutan
£

15.00
Sold out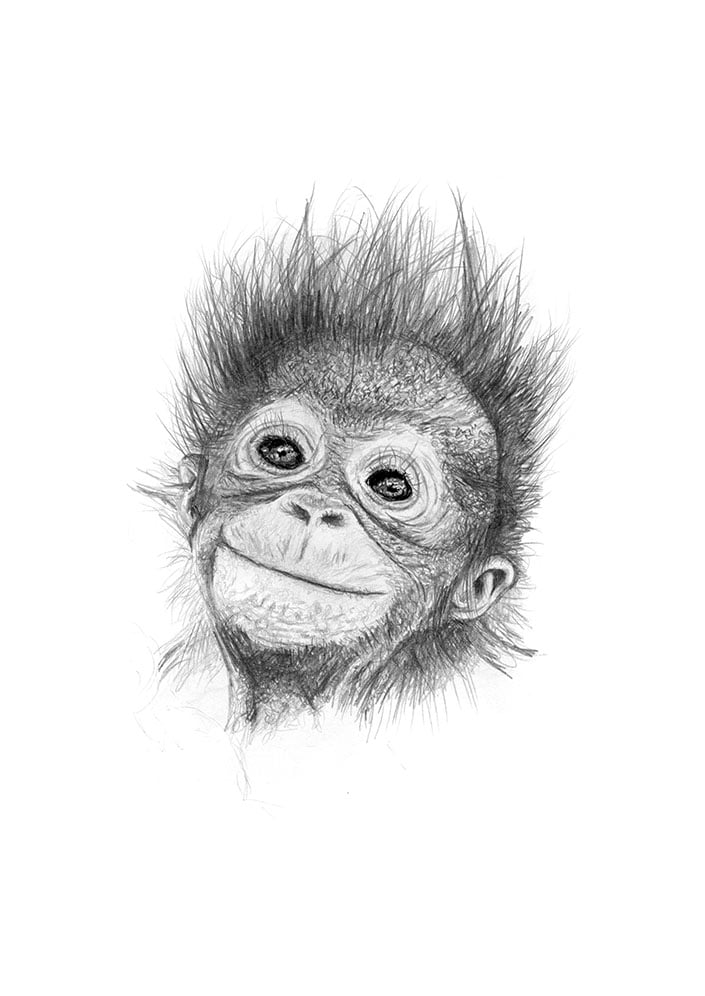 The Orangutan is one of our closest living relatives - a highly intelligent ape now only found in Sumatra and Borneo. They are also critically endangered, with an estimated 25 being lost every day due to loss of habitat to palm oil plantations.
CJP is donating £5 from every print sold of his Baby Orangutan sketch to Orangutan Appeal UK, a registered charity based in the south of England, dedicated to the rehabilitation and preservation of orangutans and the conservation of their habitat, and are authorised to work on behalf of the famous Sepilok Orangutan Rehabilitation Centre.
!! DON'T MISS OUT !! The release time is limited to 1 week only. The deadline to purchase is midnight (GMT) Sunday 26th August 2018, at which point sales will close and the edition number will be based on the quatity of prints sold eg. 25 prints sold will mean an edition of prints hand numbered from 1-25.
Each print is hand signed and numbered by the artist.
Size: A5 (21cm x 14.8cm or 5.83 x 8.27in)